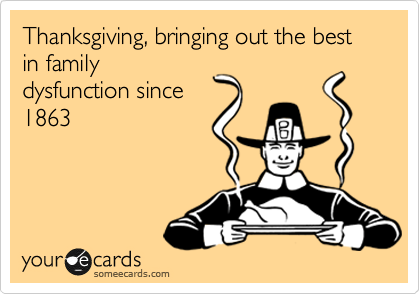 HAPPY THANKSGIVING!!!!! I know many of you are very very busy so I am going to make this short and sweet for you! 🙂 Here is how to make your Thanksgiving and any holiday a happy one in terms of your exercise and food program:
1. IT IS ALL ABOUT CHOICES! Decide what you are willing to do WITHOUT GUILT & do that!
2. If you decide to eat and enjoy it all with abandon, DO IT, OWN IT AND MOVE ON! Don't get down on yourself the next day. Don't do the negative self-talk the next day or even that day. Don't do the "while I already blew it so I might as well keep blowing it". Don't do the "I already blew it so I am giving up until January".
3. If you want to enjoy some but not all, plan ahead! Bring or make food and/or dessert that you want to eat. Decide what you are willing and not willing to eat & do – it is all about choices!!!
4. Plan some exercise or walking time with family & friends on Thanksgiving. Get out before or after if the weather allows it. You can always turn on music inside & dance around! Kids love that stuff! 🙂
5. Day after – MOVE ON!!!!!! No matter what you did or did not do – just move on & get back to "regular programming". 🙂
After the fact note: FOR ME, AFTER I LOST WEIGHT, THE HARDEST LESSON I LEARNED WAS THAT IT WAS OK TO HAVE BALANCE IN LIFE & ENJOY. I did not do that at first & took me a few years to get it. Enjoy the day & move on. Craving & wanting & denying is worse than just enjoying the day & getting back to it. As you all know I have my HUGE cookies every weekend but my weeks are pretty spot on BUT I don't freak out if they are not. 🙂 I just get back to it!
HAVE A GREAT HOLIDAY!!!! I WILL BE BACK MONDAY FOR GRATITUDE MONDAY!!!